About us
Our mission is to minimise the barriers to education for marginalised and under-represented learners through outreach activity and advocacy, and build a connected community that fosters a sense of belonging and empowers learners to not only access higher education but to succeed and flourish in their future ambitions and positively shape the society that we live in.
We provide a sustained programme of targeted, on- and off-campus, curriculum enhancing activity for under-represented learners in Primary School, Secondary School and College, to support the development of aspirations, expectations and attainment.
We work closely with schools, colleges and community partners to ensure that learners and their supporters (parents, carers, guardians and non-teaching professionals) are aware of the opportunities available to them. All activities are fully funded and transport bursaries are available for on campus events.
Meet the team
We are a dedicated team of professionals who coordinate all of the Widening Participation and Outreach (WPO) activities and opportunities that you'll find on this website. Please contact us directly for specific requests or enquiries.
Our Impact
Download our latest annual report and click the drop downs below to read our students' stories –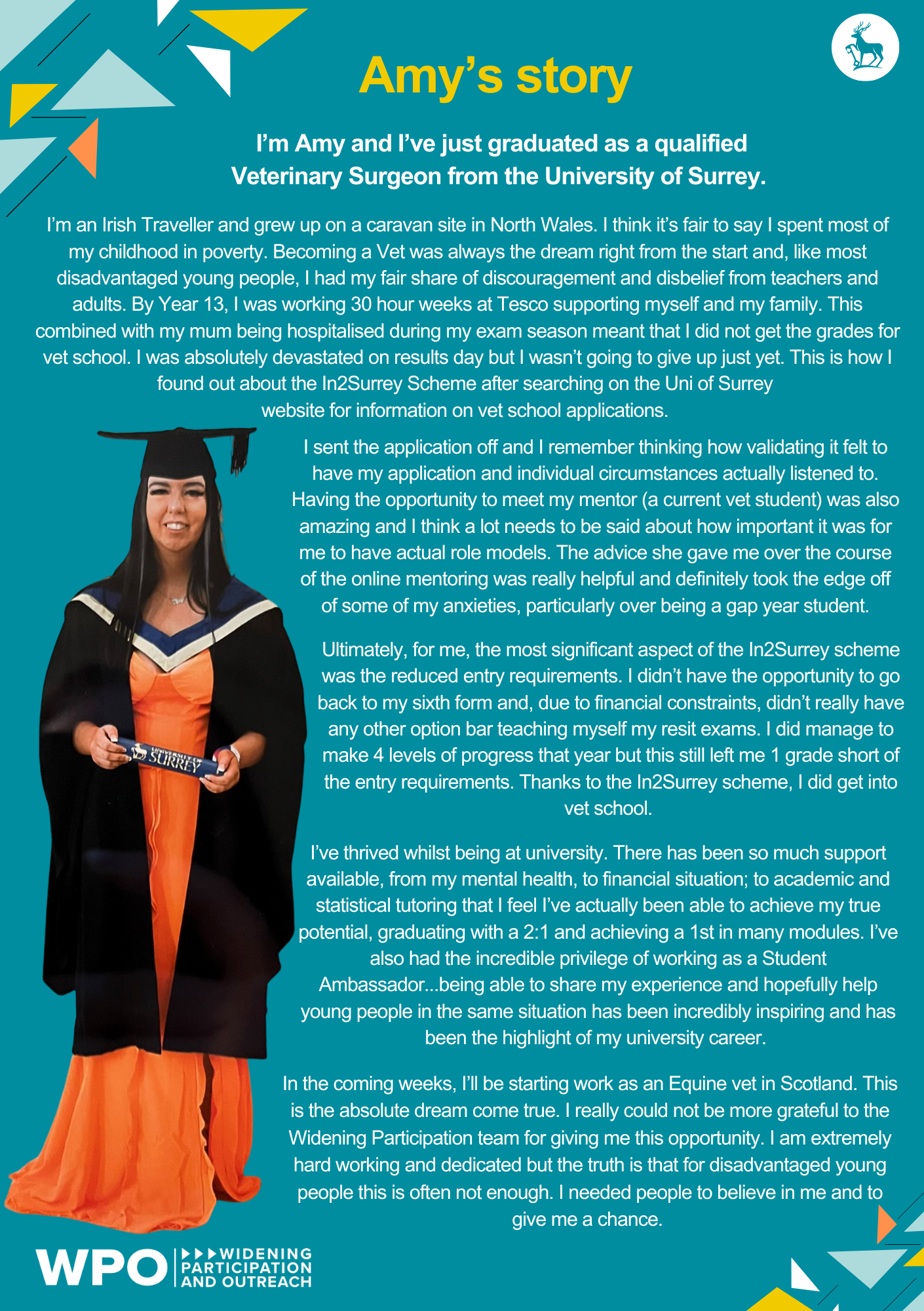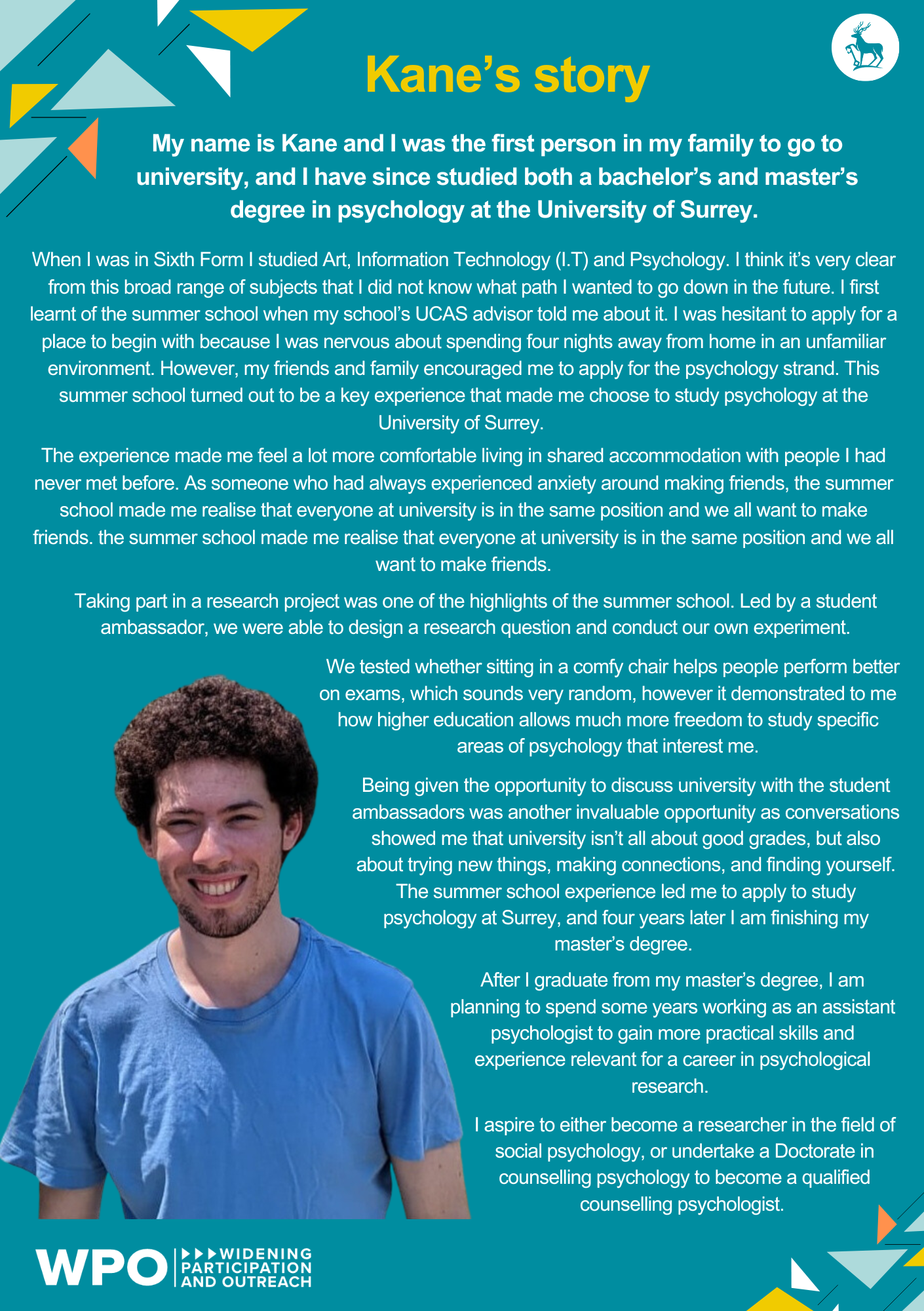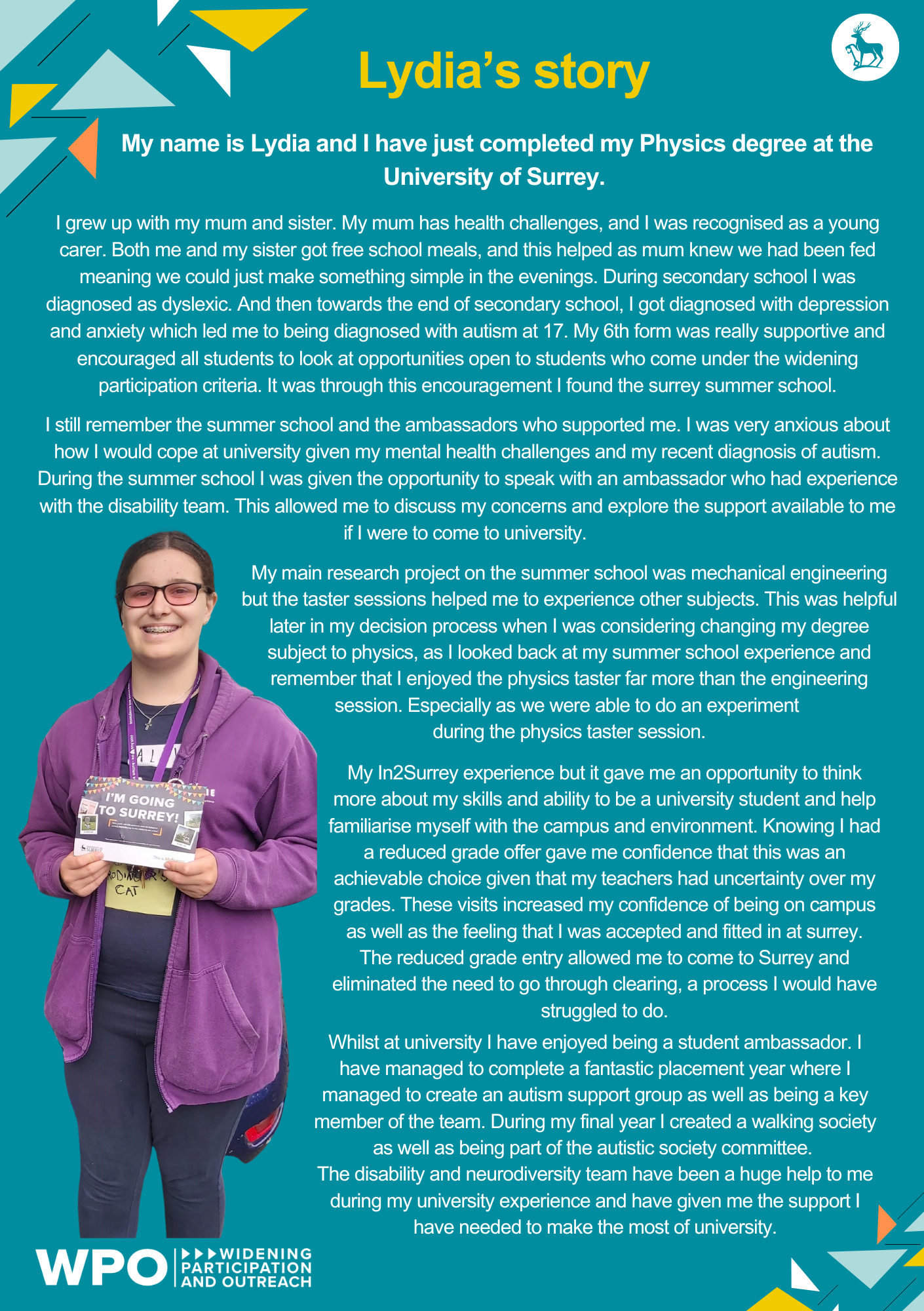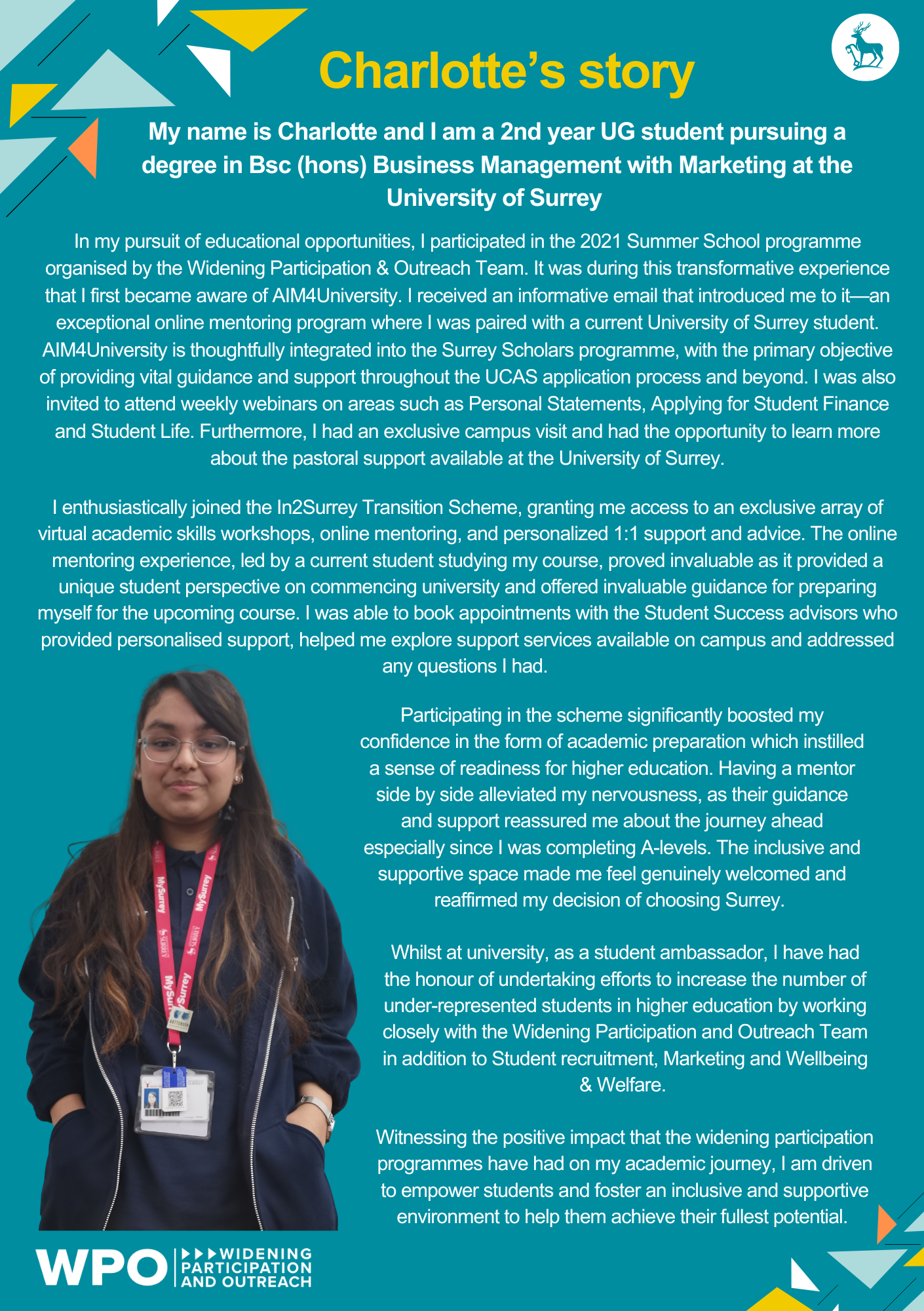 Policies and Procedures
Please read our event policies and procedures by clicking on the tabs below.