Surrey Scholars
Surrey Scholars is the award-winning* sustained programme of extracurricular outreach from the University of Surrey for students in Years 9 to 13.
As a Surrey Scholar, learners receive support with GCSE and Post-16 study in addition to advice and guidance towards progression into higher education and beyond. Scholars will receive priority status to attend our flagship programmes, as well as exclusive access to online and on campus events.
---
Overview
Surrey Scholars is a progressive programme of hybrid activity in preparation for GCSEs, Further and Higher Education. Our flexible model enables learners to access as much content and opportunity as they feel is beneficial in support of their current studies and future pathways.
Our aim is to widen access into Higher Education amongst demographics who are underrepresented within university or alternative study pathways. We work with eligible learners from KS4 through to KS5 to offer opportunities to learn more about their study pathways and career options. We achieve this through an immersive programme of sustained activity, offering experiencing online and on our university campus to learn about various subject to study, the associated careers to aspire to and the skills required to succeed. Between 2016 and 2021, 4 in every 5 Surrey Scholars progressed into Higher Education* and have enrolled at universities all across the UK. Our full list of demographic criteria is shared below under 'Who is eligible?'
In 2022/23, we had up to 700 active Scholars participate on our activity and have worked with over 1500 Scholars since September 2020. Scholars are invited to attend new activity every year, building connections and friendships in the process. We are always excited to welcome new members to our Surrey Scholars community.
*808 Surrey Scholars progressed into Higher Education from a total of 1023 as recorded through HEAT-HESA Track data from 2016 to 2021.
Activities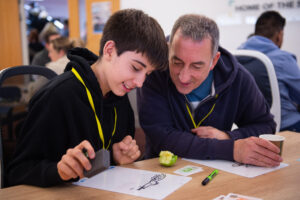 Y9 Family Futures – Across January to March, increase your awareness of pathways and options beyond GCSE study through our programme for the whole household. Take part through online events and campus visit and begin to map out your own pathway into higher education and beyond.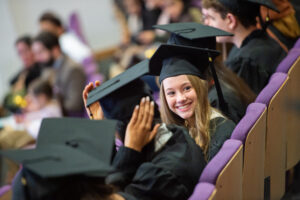 Y10 'Realise Your Potential' Programme – Across January to March, realise your potential through our Saturday morning programme supporting both you and your household with understanding your options beyond GCSE study. You will be invited to attend a range of workshops, webinars and masterclasses designed to further inform your own aspirations and choices.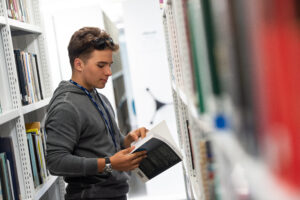 Y11 GCSE Revision Masterclasses – Join us on our Autumn and/or spring series where our team of educational consultants will be delivering GCSE Revision Masterclasses after school and during school holidays. These events will talk through common misconceptions within English and Maths whilst sharing top tips and techniques that apply to all exam boards.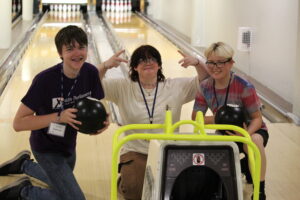 Discover University Summer School – Surrey Scholars receive priority places on our residential summer school during the school summer holidays. This multiday event enables you to access campus facilities and accommodation along with tours and demonstrations from University of Surrey staff and students. This is a fantastic opportunity to continue to network, develop independence and to get practical with your learning.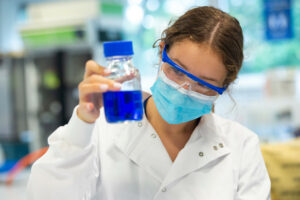 Summer Schools – Surrey Scholars will enjoy priority access onto our annual Summer Schools, a multiday subject specific experience involving university level lectures, webinars and research. Our on campus residentials provide you with university accommodation, enabling you to soak up the experience of student living throughout the week whilst our online offer connects you with fellow participants through interactive workshops and projects.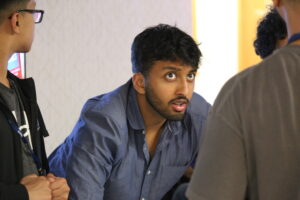 AIM4University – Our seven-week programme is designed to provide advice, information and mentoring (AIM) to support post-16 students with their UCAS application, personal statement and much more. Join us online, through mentoring and attend exclusive campus visits to be fully informed and prepared before submitting your UCAS application.
Benefits
All Surrey Scholars activity is fully funded and FREE of charge to eligible participants. Due to the funding conditions, Surrey Scholars follows a strict selection criteria and all participants must meet at least one of the eligibility criteria to be invited onto the programme. Please read 'Who is eligible?' for an overview of the eligibility criteria.
Surrey Scholars are able to receive travel bursaries and appropriate resources to further support with their engagement and participation with the programme. Transport support may be through pre booked travel or reimbursement of travel expenses. Resources available include stationery and IT equipment. All support provided for transport and resources are considered upon request.
All Surrey Scholars are eligible to receive a reduced entry requirement when applying to study at the University of Surrey. Participants are invited to complete an In2Surrey application, in addition to their UCAS application, before being recommended for a contextual offer. All contextual offers are administered in line with the University of Surrey's Contextual Admissions Policy.
Become a Surrey Scholar
To be accepted onto the programme, you must be in Year 9, 10, 11, 12 or 13 from September 2023 and meet one of the following eligibility criteria:
You have received free school meals within the last six years or receive a 16-19 bursary
You have a disability or long term health condition
You are a young carer – you care for a friend or family member who, due to illness, disability, a mental health problem or an addiction, cannot cope without your support
You are care experienced – you have spent time in local authority care, in a residential children's home, have been looked after at home by a supervision order or have lived with relatives under kinship care
You are a forced migrant – you are a refugee or an asylum seeking young person
You are from a Gypsy, Roma, Traveller, Showperson or Boater community
You can join the programme at any time and can participate in as many activities as you like. Surrey Scholars will receive a welcome pack along with their own account to our online portal, providing access to live and recorded content all year round. Surrey Scholars are eligible to receive travel bursaries to attend on campus events whilst support with IT access and connection is also available upon request.
You can apply through our online form. Once received, we will contact you within 21 days with further information about Surrey Scholars programmes and events.
For any further questions or queries, either from students or teaching staff, please contact wp@surrey.ac.uk.
---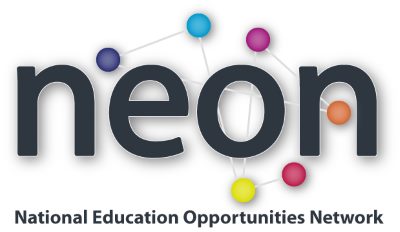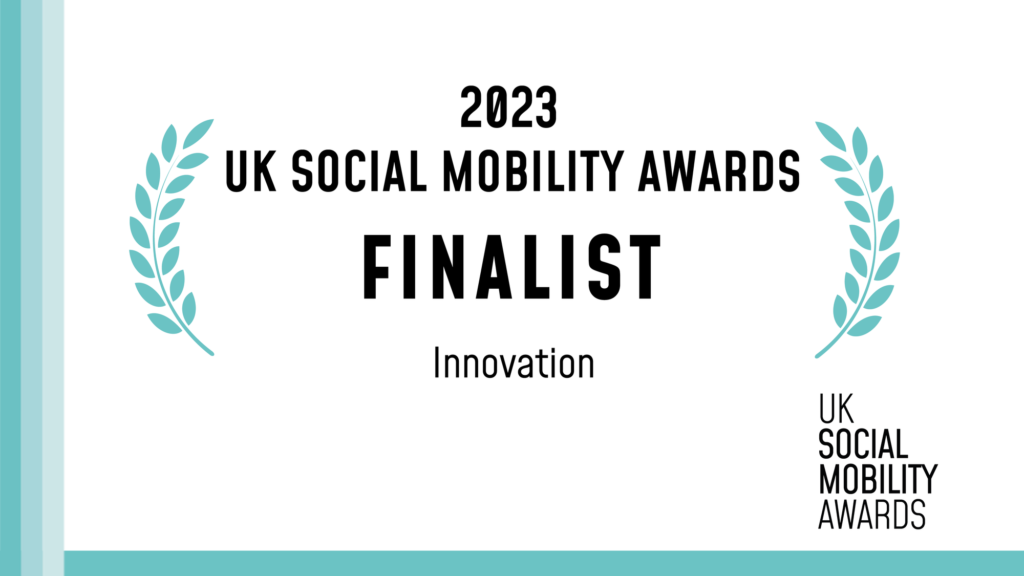 *Surrey Scholars won the NEON Widening Access Initiative (Outreach) Award 2023.
*The University of Surrey has been shortlisted as a finalist for the UK Social Mobility Awards 2023 for Surrey Scholars.